Complete computer solutions development and programming using:


Founded on 2009 by a group of professionals with extense experience in different computer solutions areas, Wisecoding aims to supply its customers with the most complete solutions to their business needs, using three ways:
Integrating third party solutions (opensource or commercial as needed)
Custom developments to extend already existing solutions or development from scratch to comply with customer requirements.
Integration different kinds of HW (PC, embedded, industrial componentes) and designing the necessary cabling and conections for the solution.
Wisecoding products and developments target to fulfill all customer needs but, always in a realiable way, in time, and with the necessary quality to support and evolve the solution (Wisecoding offers level 2 support to its customers for all the completed projects).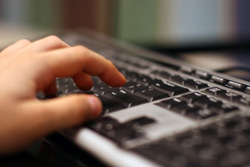 Request quotation

Just tell Wisecoding your development needs and we will prepare you our best offer.